Josh Shapiro, Student Rabbi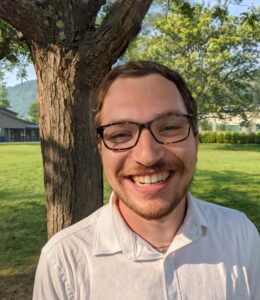 We will welcome Student Rabbi Joshua Shapiro to the BKB bimah in September. Josh will be with us for nine weekends (Friday night through Sunday morning) from September through May and will officiate at our Rosh HaShanah and Yom Kippur services.
Josh will be starting the third year of the HUC-JIR Rabbinical Program this fall. Prior to coming to BKB, Josh served as the Student Rabbi at a Reform congregation in the Central Valley. He worked for five summers at URJ Eisner Camp in Massachusetts. Josh received his B.A. in Financial Economics with Minors in Jewish Studies and Hebrew from the University of Rochester.
Josh grew up in the suburbs of Boston, Massachusetts and is still recovering from a year of almost championship titles for his professional sports teams. In his free time, Josh is an avid ultimate frisbee and disc golf enthusiast.
 Alan Henkin, Rabbi Emeritus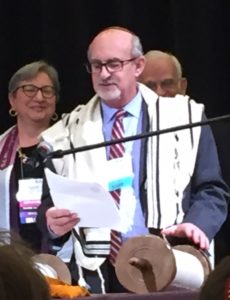 After four years as BKB's part time rabbi, Rabbi Alan Henkin retired in June 2022. Rabbi Henkin previously served as the Congregation's full-time rabbi throughout the 1990s. During this time, Rabbi Henkin demonstrated exceptional creativity, skills and passion in his leadership of worship services, Jewish education for all ages, and pastoral work. Because of his exceptional service to BKB, BKB honored Rabbi Henkin with the title of Rabbi Emeritus and renamed the BKB Religious School Fund the Rabbi Alan Henkin Religious Fund upon his retirement.
Before Rabbi Henkin returned to BKB in 2018, he had retired as the Director of Placement for the Central Conference of American Rabbis, the North American rabbinic organization of Reform rabbis. He continued to assist the CCAR as a special consultant and Placement Director Emeritus. Prior to that, for eleven years he served as the Regional Director for the Union for Reform Judaism, the congregational arm of the Reform Movement in Judaism. He holds a Ph.D. from the University of Southern California's School of Religion, and he served Temple Beth Solomon of the Deaf for ten years, becoming fluent in sign language.
Rabbi Henkin has four adult children and five grandchildren. He returned to the Antelope Valley in 2017 to be close to his children and grandchildren. Rabbi Henkin is a lifelong Chicago Cubs fan, and he is absolutely convinced they only won the World Series in 2016 because every night during the Series he wore a different Cubs outfit.
Temple Administrator Tina Spohn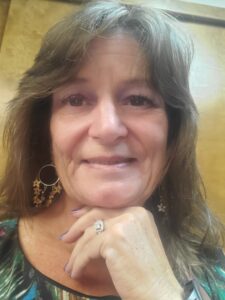 Temple Administrator Tina Spohn joined BKB in the Spring of 2018. Her office hours are 8 am to 12 pm Mondays, Wednesdays, and Fridays.
In addition to her professional duties, Tina has become an active participant in BKB activities such as the Pastrami Booth.